Service sets us apart!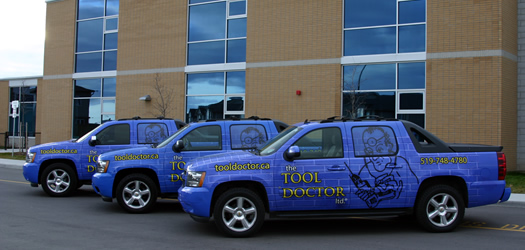 At The Tool Doctor we pride ourselves in being power tool experts. Since 1987 the Tool Doctor has been servicing tools in the greater Toronto and Kitchener - Waterloo areas. These 25 years of tool repair experience has given us great insight into how tools perform and which tools excel under different applications.We feel confident that our experience has equipped us with the knowledge to help our customers in making sound tool decisions. Whether our customers are repairing an existing tool or purchasing a new tool, we can assist them in making the right decision to meet their application needs and to get their job done.
ver 75 years of power tool repair experience to our shop. These technicians work with our customers to make certain that they are getting top performance out of their tools. We use original manufacturer's parts on our repairs and can offer advice to our customers to help them increase the longevity of their tool's performance.